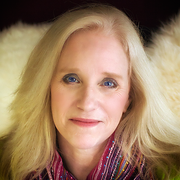 Adrienne Anne Alexander (born January 7, 1954) is a former American actress, voice actress and a sound editor. She may be remembered as the voice of Brattina from Hanna-Barbera's Pound Puppies and the original voice of Bright Eyes in the Pound Puppies TV special. Her husband was Tom Ruegger, creator of memorable shows such as Tiny Toon Adventures, Animaniacs, and Pinky and the Brain. Her oldest son is writer and director Nathan Ruegger.
She was born in Walla Walla, Washington, and later moved to Hanover, New Hampshire, where she graduated from Hanover High School in 1972. She attended Dartmouth College where she majored in psychology. She also met Tom Ruegger at the college and they would later marry. After the divorce in 2004, she attended Phillips Graduate Institute where she received her Masters in Psychology in 2005. She remarried in 2016 to Russel Foreman. Together they co-founded The More Love Club.
Her most popular role is the voice of Brattina, Katrina's equally evil minion in Pound Puppies. Nancy Cartwright replaced her as the voice of Bright Eyes for the TV series. Aside from Pound Puppies, she also worked on The New Scooby and Scrappy-Doo Show, Challenge of the GoBots, and Ultraman: The Adventure Begins. She played a black girl in an episode of What's Happening!! despite being a white actress. She was the voice of Dr. Phrankenstein an episode of Animaniacs. For a long while now, she hasn't been doing any acting and is not out on the spotlight. Recently, she was working as a sound editor and won an award for her work.
Animaniacs roles
Community content is available under
CC-BY-SA
unless otherwise noted.