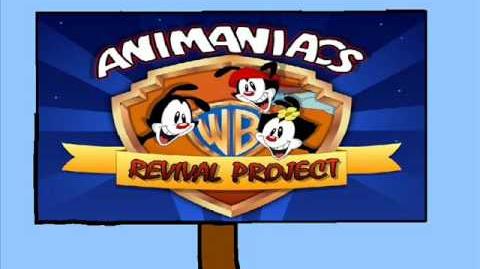 To date there are two major Animaniacs revival projects, both of which have a Facebook main page.
Facebook Page
Facebook Pages - ReviveAnimaniacs
"This is New Animaniacs Revival Project, launched after the Animaniacs Revival Project."
To date it has had 312 likes and 3 people talking about it since its May 29, 2012 launch.
Facebook Group
Facebook Groups - AnimaniacsProject
"This is the original revival project. Unlike the new one it is a group instead of a like page."
To date it has had 1,928 members since its launch.
Community content is available under
CC-BY-SA
unless otherwise noted.