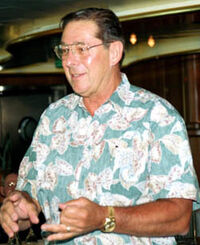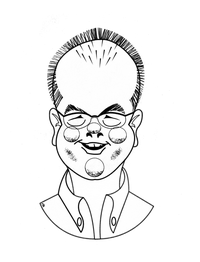 Bob Kline is a thirty-three year veteran of the animation business.  From 1973 to 1987 he worked at a variety of studios that produced series television animation.  They included Filmation, Ruby & Spears and Marvel.  His job titles during those years included layout artist, storyboard artist, storyboard supervisor, development artist, key background painter, and character designer.  Among the shows Bob contributed to are STAR TREK THE ANIMATED SERIES, FAT ALBERT AND THE COSBY KIDS, BATMAN, TARZAN, BLACKSTAR, FLASH GORDON, HE-MAN AND THE MASTERS OF THE UNIVERSE, THUNDARR THE BARBARIAN, GI JOE, DUNGEONS AND DRAGONS, MUPPET BABIES, MY LITTLE PONY, FRAGGLE ROCK.

In 1987, Disney Television Animation hired Bob.  His initial involvement was on the first season of the original WINNIE THE POOH T.V. series doing storyboards and design development.  Following that he did storyboards for GUMMIE BEARS, and development art for TAIL SPIN and DARKWING DUCK.  After that he became development art director contributing to such projects as BONKERS and GARGOYLES.  As a producer/director Bob helmed BELLE'S MAGICAL WORLD.  As director, he worked on several episodes of GARGOYLES and HERCULES.
Prior to taking on the art direction chores for CINDERELLA III, Bob was an art director on MICKEY, DONALD & GOOFY - THE THREE MUSKETEERS.
Bob spent four years in the Air Force as an illustrator, and attended both the California State University at Long Beach and the Art Center College of Design.  In the late sixties and early seventies Bob contributed to several fanzines including G.B. Love's THE ROCKET'S BLAST COMIC COLLECTOR, Jan Strnad's ANOMALY and  Gary Groth's THE FANTASTIC FANZINE.
Directing credits
Community content is available under
CC-BY-SA
unless otherwise noted.