Anima-Nyet/Babysitter's Flub/The Warners' Press Conference is the tenth episode of the Animaniacs reboot.
Synopsis
The Warners discover an unauthorized version of their show in Russia. Brain battles a toddler for a meteorite. Also, a press conference. [1]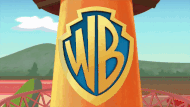 Variable Verse
Dot: May cause eye-strain-ey.

Trivia
Anima-Nyet
Animation by Titmouse, Inc.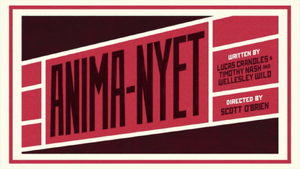 Plot
Wakko microwaves a TV remote claiming that it'll have magical powers. The remote instead plays foreign TV networks. While surfing channels, the Warners find an unlicensed version of their show from Russia used as pro-Putin propaganda and has horrible acting. The Warners are angry at their bad depiction, but are surprised to find that the Russians have been spying on them. Suddenly, a Russian who is posing as an American TV repairman covers up the technology and leaves. The Warners travel to Russia and discover that they also ripped off Pinky and the Brain. The Warners visit the set, see Randy Rogel, and tell the Russians that's not how they act. They also teach them how to be like them ("Be Like Me"). Putin arrests the director of the show for making a happy song, although the Warners are the culprit. The Warners are then taken home on Air Force One.

Crew
Story by Randy Rogel
Teleplay by Lucas Crandles, Timothy Nash and Wellesley Wild
Directed by Scott O'Brien
Songs
Trivia
"Wakkov's Territories of Russian Federation is a parody of Wakko's America" that uses Russian territories instead of US states.
Randy Rogel guest stars as himself.
The Russians parody MasterChef, Who Wants To Be a Millionaire, and Pinky and the Brain, alongside mentioning a parody of Pulp Fiction, The Devil Wears Prada, and ET.
This segment is similar to Cartoon Network's The Amazing World of Gumball episode, "The Copycats".
Animani-nyet is a pun on Animaniacs and the Russian word for no, nyet.
Juego de Super Dinero (The Game of Super Money) is a parody of The Price is Right.
Hello Nurse has a Russian counterpart despite not appearing in the reboot, confirming she still exists in-universe. She is later revealed to have joined Doctors Without Borders in "Hindenburg Cola" by Dr. Scratchansniff.
It is revealed that Yakko's slacks are smoky topaz, which are sometimes mistaken for tan.
This episode has been criticized by Eastern-European Animaniacs fans for its use of outdated stereotypes of Russian and Eastern European culture in general.
Babysitter's Flub
Animation by Snipple Animation Studios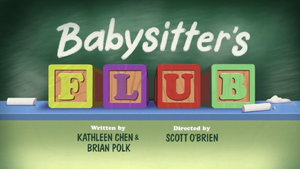 Plot
Brain has calculated that a meteorite will land in a playground, allowing him to take over the world. Once the meteorite has hit the ground, a little boy named Riley eats it. Pinky and the Brain jump into Riley's backpack so they can get the meteorite back. Riley is taken to daycare with his mother, while Pinky and the Brain are hiding. Once they have arrived, Pinky poses as a talking toy to entertain the kids while Brain searches for Riley. When Brain finds Riley, he has gained telekinetic powers from the meteorite and takes Pinky, thinking he's a toy. Brain tries to get Pinky back, but Riley throws a tantrum, which causes a tornado. Pinky says to sing him a lullaby to get him to sleep, and Brain does just that. Once Riley is asleep, he hiccups out the meteorite, and Brain rushes to grab it. Brain is covered by a trash can by the newly arrived parents. The parents put Pinky and Brain in the middle school, where they are to be dissected. Brain says if they get out, he will plan to take over the world tomorrow night. Meanwhile, another kid eats the meteorite, causing her to float up in the air with the other kids.

Crew
Written by Kathleen Chen and Brian Polk
Directed by Scott O'Brien
Songs
Trivia
The title is a pun on Ann M. Martin's novel series, "The Babysitters' Club".
Brain previously denied being a good singer in the Pinky and the Brain spin-off episode "Brain's Way."
The Groggles are a parody of YouTube's kids' channels and the Australian kids' classic rock quartet, The Wiggles. The female member of the group might be a spoof of the Wiggle Emma, as she wears a large bow like the person she parodies.
"Old Monsanto Had A Farm" pokes fun at the defunct agricultural company Monsanto and their controversial GMO seeds.
TubeSpace is a parody of YouTube.
Brain laments how "Dr. Spock" never had to deal with the events of this cartoon, a nod to American pediatrician Benjamin Spock.
The Warners' Press Conference
Animation by Titmouse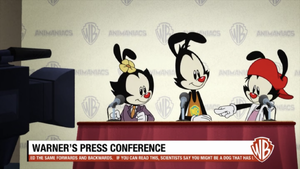 Plot
At the post-episode press conference, a reporter asks about the ending of "Babysitter's Flub", which was unexpected. Yakko says that they will be back. Another reporter asks about why Wakko is so sweaty, he replies they are unrelated meat sweats. Yakko says that they taught Russian culture, but he's not so sure. Another reporter asks about the physical comedy, and what happened to that. Wakko hits Yakko with a mallet, and that satisfies the crowd. Another reporter asks what kind of athletes are they. Wakko says they know nothing of sports, and they aren't athletes at all. Another reporter says that Pinky and the Brain has fake science, and Yakko replies that the reporter has been using her emergency credit card for pancakes. A reporter then asks about Season 2. Dot starts to tell the others about the next season, but then a cage goes over the reporters. The studio spokesman says the info was classified, and the reporters must be kept illegally until further notice. Then, the studio spokesman takes away the reporters, while Wakko asks if they will still do sports.

Crew
Written by Jess Lacher, Wellesley Wild, and Ted Mulkerin
Directed by Adriel Garcia
Trivia
The Sweet 16 and Oliver Twist parody segments mentioned in the episode would later be confirmed to be actual segments, being "My Super Sour Sixteen" and Wakkiver Twist respectively.

The Oliver Twist parody was confirmed by an Instagram post posted more than a year prior to the reboot's debut from series animation director Brett Varon, with Yakko, Wakko, and Dot dressed as orphans, possibly alluding to it. The post also confirms that the parody would be in Episode 21.[3]

During the press conference segment, Yakko switches outfits while he is talking to the reporters.
The news ticker spouts some humorous things, such as poking fun of the "trolls" speculating that the reboot is not as good as the original series before airing, fake news stories and "facts" such as meat sweats (mentioned by Wakko) being the #3 cause of sweats in the US, some lyrics from "Yakko's World," Wakko's Wish being the highest-grossing Animaniacs movie of 1999 and dialogue stating someone being "trapped" in the ticker.
Full News Ticker text
The full text of the news ticker: TACO CAT IS SPELLED THE SAME FORWARDS AND BACKWARDS. IF YOU CAN READ THIS, SCIENTISTS SAY YOU MIGHT BE A DOG THAT HAS LEARNED TO READ. TROLLS ONLINE SPECULATING REBOOT NOT AS GOOD AS ORIGINAL BEFORE IT HAS AIRED. MEAT SWEATS NOW THE #3 CAUSE OF SWEATS IN US. GENERIC EAR BUDS JUST AS GOOD AS NAME BRAND ONES, SAYS DECEITFUL MOM. BASKETBALL WILL NOW BE PLAYED WITH THIS VOLLEYBALL, SAYS BABYSITTER WHO CAN'T FIND BASKETBALL. WAKKO'S WISH NOW THE HIGHEST GROSSING ANIMANIACS MOVIE OF 1999. UNITED STATES, CANADA, MEXICO, PERU. SPORTS ARE AN ACTIVITY INVOLVING PHYSICAL EXERTION AND SKILL IN WHICH AN INDIVIDUAL OR TEAM COMPETES AGAINST ANOTHER OR OTHERS FOR ENTERTAINMENT. HELP, I'M TRAPPED IN A NEWS-SCROLL FACTORY AND I CAN'T GET OUT. STEVEN SPIELBERG'S HOME PHONE NUMBER IS (it stops there).
Cast
Voice Actors:
Character(s):
Rob Paulsen
Yakko Warner, Pinky
Jess Harnell
Wakko Warner, Moron Mouth
Tress MacNeille
Dot Warner
Maurice LaMarche
The Brain, Dotski
Fred Tatasciore
Yakkov, Ivan the Terrible,

Rat-Sputin

Kevin Michael Richardson
Wakkov, Sokolov

Anthony Carrigan

Putin
Kimberly Brooks
Riley, Daycare Worker #1, Toddler #1
Chris Cox
Egwind
Carlos Alazraqui
Mexican Commentator, Venezuelan Host
Jake Green

Bradmir

,

Contestant

,

Military Police

Danny Jacobs
Reporter,

Princeton Russell

Rachael MacFarlane
Daycare Worker #2,

Riley's Mother

, Toddler #2
Randy Rogel
Himself
Kari Wahlgren

Brilly Brumley

,

Sheila Lickspittle

Nancy McKeon
Additional Vocals
Transcript
References