Reyna was born in
Chicago, Illinois
.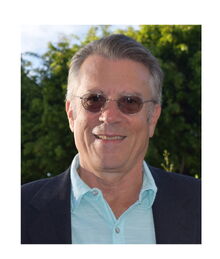 In 1969, Reyna began his career as assistant animator (inbetweener) for Amby Paliwoda and Frank Andrina (animated the 'Archy Declares War' sequence) on Fine Arts Films production of Shinbone Alley.
During the 1970s he worked as layout artist for DePatie-Freleng, Ron Campbell, and Hanna-Barbera, where he worked on a number of TV shows including Captain Caveman and the Teen Angels, Scooby's All-Star Laff-A-Lympics, and The Smurfs. There was "Metric Man" for Orsatti Productions, and most memorably, Peter Aries' notorious Kling Street studio.
In the 1980s, after a brief stopover in La Paz, Mexico, evaluating animation trainees for Kinney-Valas, Greg worked as animator on various projects. Pino van Lamsveerde was his director at Atkinson Film-Arts in Ottawa, Canada, creating the "Harry Canyon" segment of the film Heavy Metal. At Filmation Greg worked on She-Ra and The Real Ghostbusters. At DIC there was Super Mario Brothers, and at Klasky-Csupo Greg was layout artist and animator on the first season of The Simpsons.
During the 1990s Reyna worked as layout supervisor and director for Warner Bros. on Tiny Toons, Animaniacs, Pinky and the Brain, and as timing director on Baby Blues, and Histeria!.
Since the turn of the century, Reyna has worked as slugger and timing director for "Sony-Adelaide": Dilbert, "Sammy"; Warner Bros.: Zeta; Sunbow Productions: Generation O, The Cramp Twins; Nickelodeon Studios: "Oh Yeah!", "The Pied Piper", BKN: "Roswell", "Capertown Cops"; "Tom T. Animation": Baldo, Biker Mice From Mars; and SD Entertainment: Alien Racers, Care Bears, Angelina Ballerina.
Directing credits
Community content is available under
CC-BY-SA
unless otherwise noted.