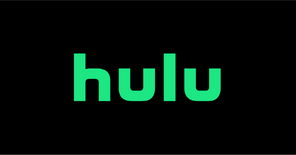 Hulu (stylized as hulu) is an American entertainment company that provides streaming services to customers who subscribe.[1] It is primarily oriented towards instant streaming of television series, carrying current and past episodes of many series from its owners' respective television networks and other content partners. Hulu is owned by Hulu LLC, a joint venture with The Walt Disney Company (holds 67% equity, full control) and Comcast/NBCUniversal (holds 33% equity as a silent partner). Through an acquisition announced in December 2017, Disney aquired 21st Century Fox's partial ownership, giving it a majority stake when the deal closed.
Hulu offers Animaniacs, Tiny Toon Adventures, Pinky and the Brain, and Pinky, Elmyra and the Brain to stream since 2018 (Freakazoid! was not included in the deal). As a result of beating out Netflix, Amazon and Apple in a bidding-war, Hulu will be streaming the revival of Animaniacs in 2020. [2] Hulu targets the revival as its first family animated series.
Notes
Similarly to iTunes and the DVDs, some episodes of the Spielberg cartoons have incorrect captions. For example in Baghdad Cafè, Flavio refers to Slappy Squirrel as "Aunt Slappy". The closed-captions interpret this as "I'm Sloppy".
References
↑ WTF is OTT? Template:Cite web Published by Digiday.com July 7, 2015, retrieved, May 29, 2018
Community content is available under
CC-BY-SA
unless otherwise noted.