It's a great big website, but this article's really puny!
This article is a stub.  Please help Animaniacs Wiki by expanding it, adding pictures, and improving existing text.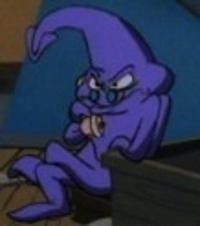 Sid the Squid is one of Slappy Squirrel's old arch-nemesis. He talks with a lisp similar to Daffy Duck and Sylvester.
He was voiced by the late Jack Burns.
Episodes